GUIDES OF
PRAGUE
See Prague with a professional !

See Prague
- historical
- technical
- esoteric


Guides of Prague
Order your private tour guide!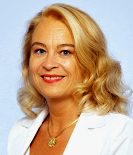 We shall guide you around Prague and show you the most superb monuments. We have unique and unforgettable programmes prepared for you.

We shall provide you with qualified guides for tours of several attractive locations throughout the Czech Republic, in Czech and in foreign languages.
Who are our tour guides?
- We have all passed examinations for Tourist Guides

- we have all passed examinations for Tour Guides for the Prague Region
- we all have excellent knowledge of foreign languages
- we all have at least high school education, the majority of us are university educated
- our guides include historians, architects, doctors … simply guides of all professions
- We are not merely professionals, but also pleasant, sociable and polite


Who are our services intended for?

- for travel agencies
- for groups of company employees
- for hotels and their clients
- for conference delegates and incentive tourism

We will provide you with professional guides in more than 20 world languages.

Our professional tour guides will provide you not only with a professional explanation and respond to all of your questions, but will also advise you regarding the best places for shopping, where to find excellent meals, where to go in search of culture and entertainment etc.

Call us on phone +420 602204123 or send us email to: guide@jomys.com

phone +420 602 204 123