HISTORY

For many years it was thought that the astronomical clock was built by the master Hanuš in around the year 1490, but origins of the Prague astronomical clock are older still.
HISTORY OF THE ASTRONOMICAL CLOCK
1410 - 2010 – celebrate 600 years of the Prague astronomical clock with us

During the 600 years of its existence the astronomical clock has lived through a dramatic history. It has also stood idle for many of those years. In fact at one point it was intended to be disassembled and scrapped. However, someone always appeared who repaired and saved the clock.

The idea of establishing an astronomical clock in Prague originated during the reign of king Charles IV, who permitted the master horologist Martin entry to Prague. At that time one astronomical clock was already in existence in the Italian city of Padova, dating from 1344.

Charles IV did not live to see the astronomical clock in Prague. The citizens of Prague first saw the clock under the reign of his son Václav IV, in the year 1410. The clock was constructed by Mikuláš of Kadaň, and the calculations were performed by the royal astronomer and rector of the Prague university, the master Jan Šindel. 

Mistr Hanuš merely repaired the astronomical clock in 1490 and perfected into the form which we know today. 

The astronomical clock underwent a comprehensive reconstruction in 1945-48 after the clock had been severely damaged at the end of World War II. All of the figures of the apostles were replaced at this time. The last repair was conducted in 2005, during which the machinery of the clock was disassembled, some gear assemblies were repaired or replaced and was then reassembled. 
Gallery of Prague
Astronomical
Clock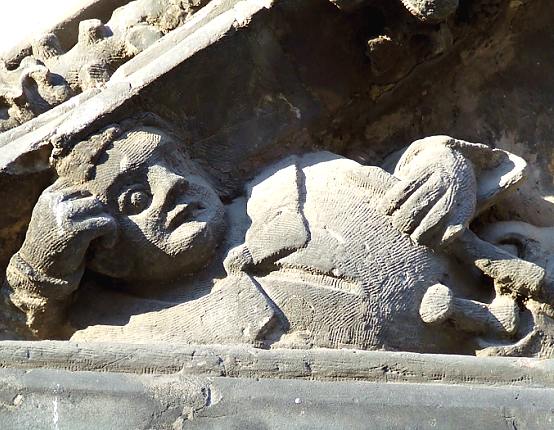 Astronomical
Clock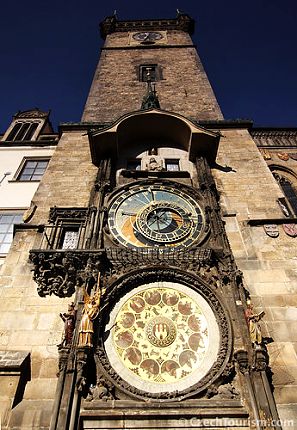 Old Town Square Prague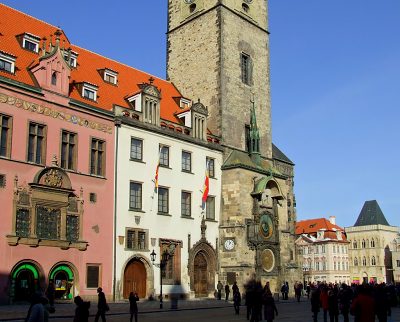 Astronomical
Clock